Dear Student!
Are you interested in cybersecurity, or looking for hacking buddies? Say no more! The cybersecurity club of ELTE is finally here! Either you are a freshman or senior student (no matter what is your current year), join us on between 15:00-16:00, on Thursdays for a quick meetup in person & online to introduce the club and its goals, also consider it as an opportunity to introduce and meet each other!
First meeting: 2022. April 7. 15:00
The room / link where the meeting will take place will be sent to you after you have applied.
In order to help the community grow fast, please share the information with your friends and invite them to come over and discover! We will pop some shells together and organize some very cool stuff!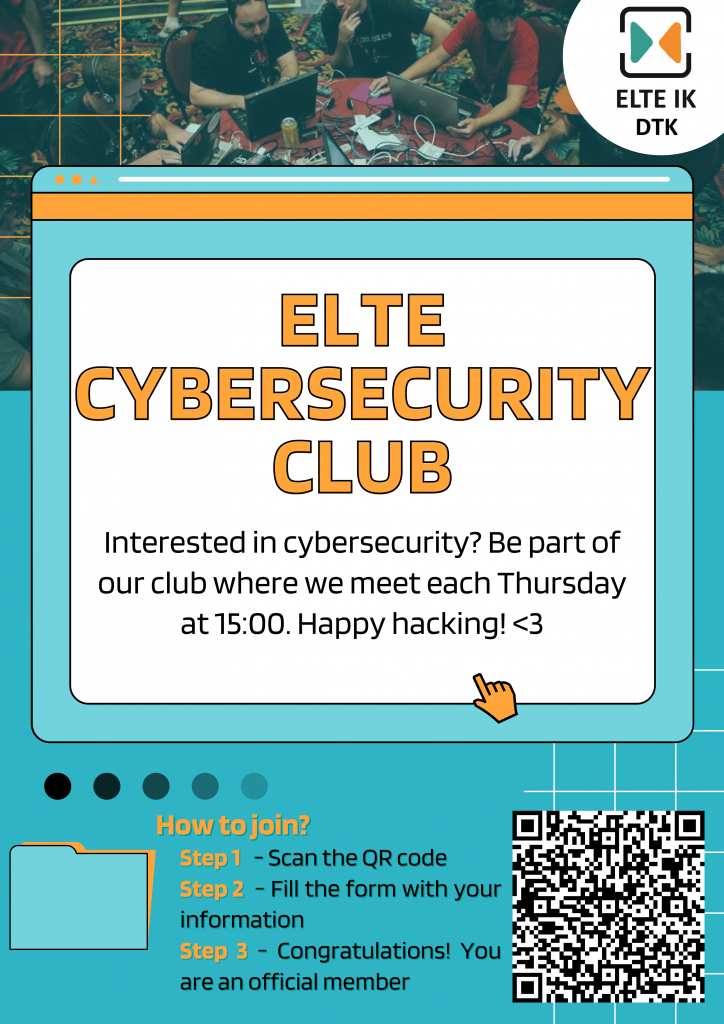 Kindly fill up the form beforehand if you're willing to attend the meeting, this is for verification purposes. Also, if you have any requests, please don't hesitate to mention them in the "additional comments" section, or even write down your ideas and share them with us on the day of the meeting 😉
Apply here:

Kind regards,
Khalil Abdellah & Student counsellors