Become a Senior Student in the Mentor Class!
2022, Fall Semester
We are looking for Senior Students who are currently learning at the Faculty of Informatics from both the BSc Cycle and from every MSc Program and Specializations.
As a senior student you will have to attend the mentor classes every second week in the fall semester and help the mentor teacher to make the classes interesting and useful for the students.
Apply here: https://elteppk.eu.qualtrics.com/jfe/form/SV_0jh42KzRt34i1QV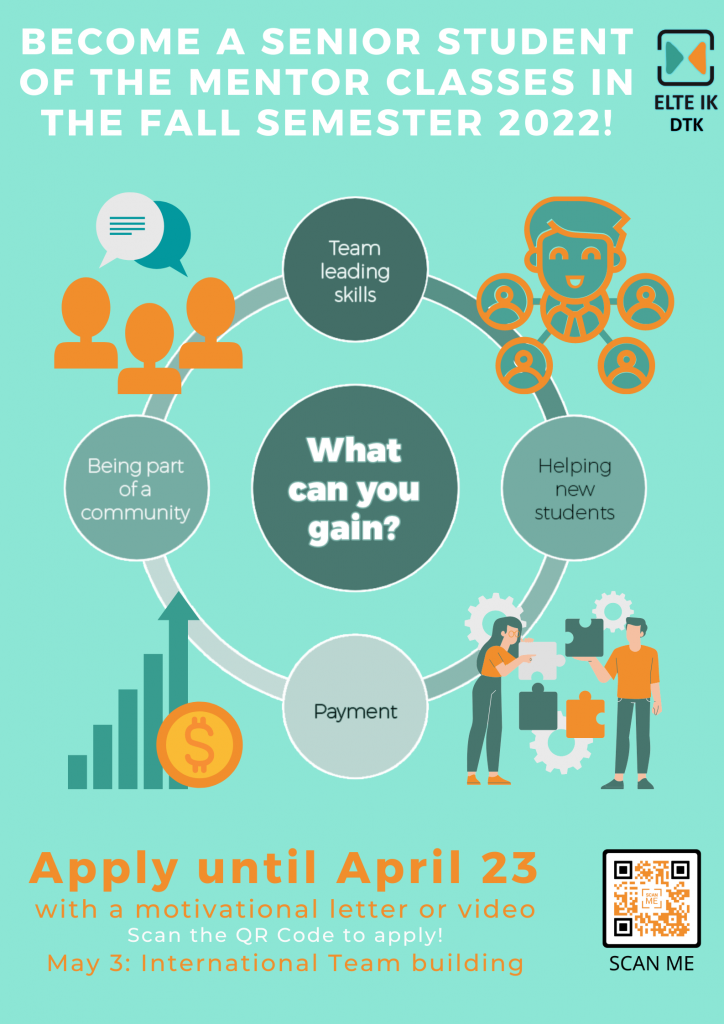 If you need some more information on the class, click here:
What can you gain?
Team leader skills that you can add to your CV
Helping new students
Team building and connections with senior students
Payment
Dates
April 23: Applying with a motivational letter and/or motivational video (the video gives you more chance to get in)
May 3: 16.00-19.00: Team building with the international seniors
June 24-25: Two days of preparation and team building with international and Hungarian students from Budapest and Szombathely
September: Senior training
Fall semester: Attending the mentor classes
Intervision with the mentor teachers in the middle and end of the semester