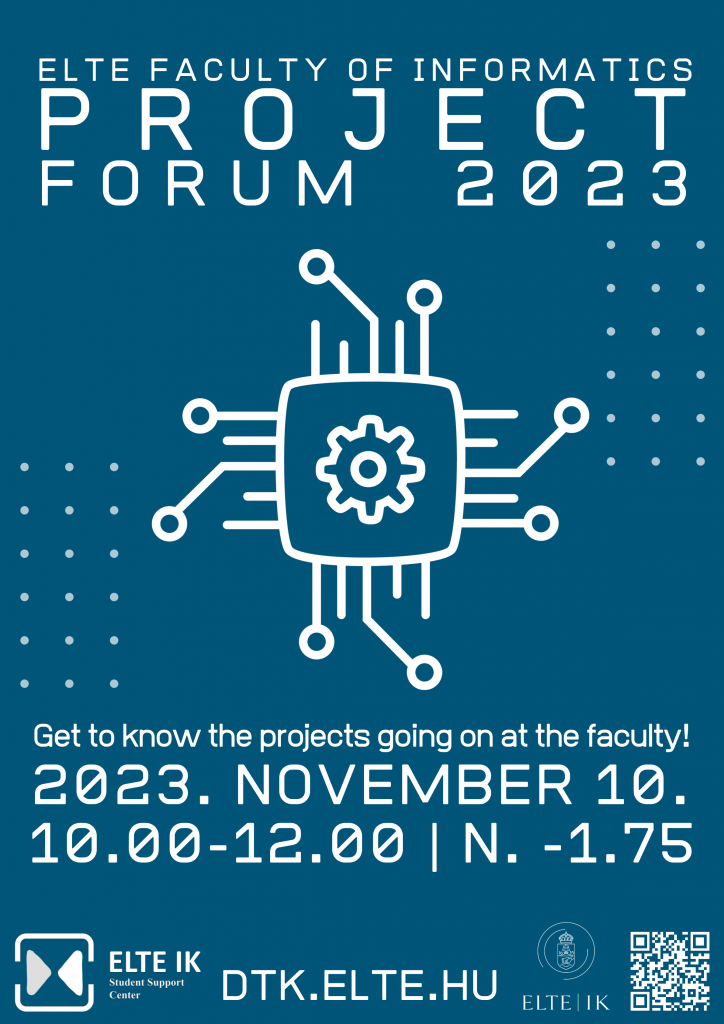 Are you interested what kind of research takes place at the Faculty of Informatics?
You'd like to discover your options or even join a project?
Are you looking for an internship position?
Would you like to improve your skills?

Then join our Project Forum starting at 10:00 o'clock on 10th November 2023 in North building -1.75.
PROGRAMME
10.00-10:05 Welcome and opening of the programme
10.05-12:00 Presentation of projects, Q&A
You can participate in the event without prior registration.
If you register for the forum, you can take part in a game in which we will draw valuable prizes among the pre-entrants.
Please pre-register by 14.00 on 9 November (Thursday).
REGISTRATION
https://forms.office.com/e/714S8V6zZY
—————————————–
The forum will be held in English.
The list of projects to be presented: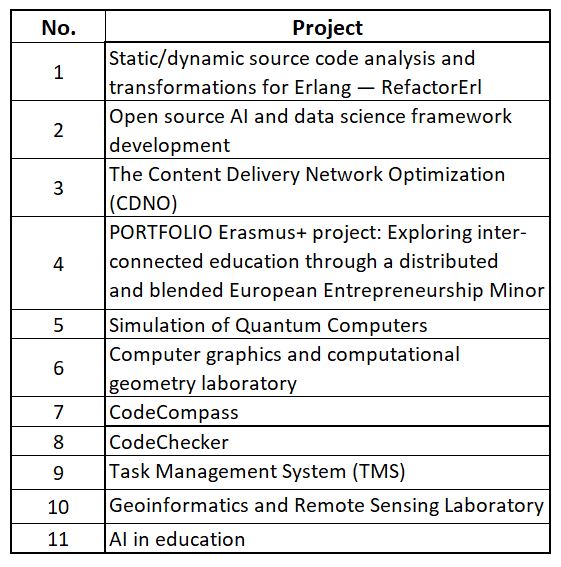 What will happen on the spot?
The projects running in the faculty will be presented, which are waiting for students of the Faculty of Informatics to join them. Each project will be presented in a presentation of max. 5 minutes, during which written questions can be asked via the Slido interface (everyone can access it from their mobile phone with the code provided on the spot), and then max. 5 minutes will be given for oral answers to the questions received for the project.
The Slido used for on-site questions:
contact details in browser: Sli.do
password (only valid on the day of the forum): PF2023
After the project presentations, there will be a prize draw for participants who have pre-registered for the Forum using the link above.
After the formal part of the Forum, there will be an opportunity for participating teachers and students to meet in person and start a conversation over a snack and a drink until 12 noon.
Facebook event: