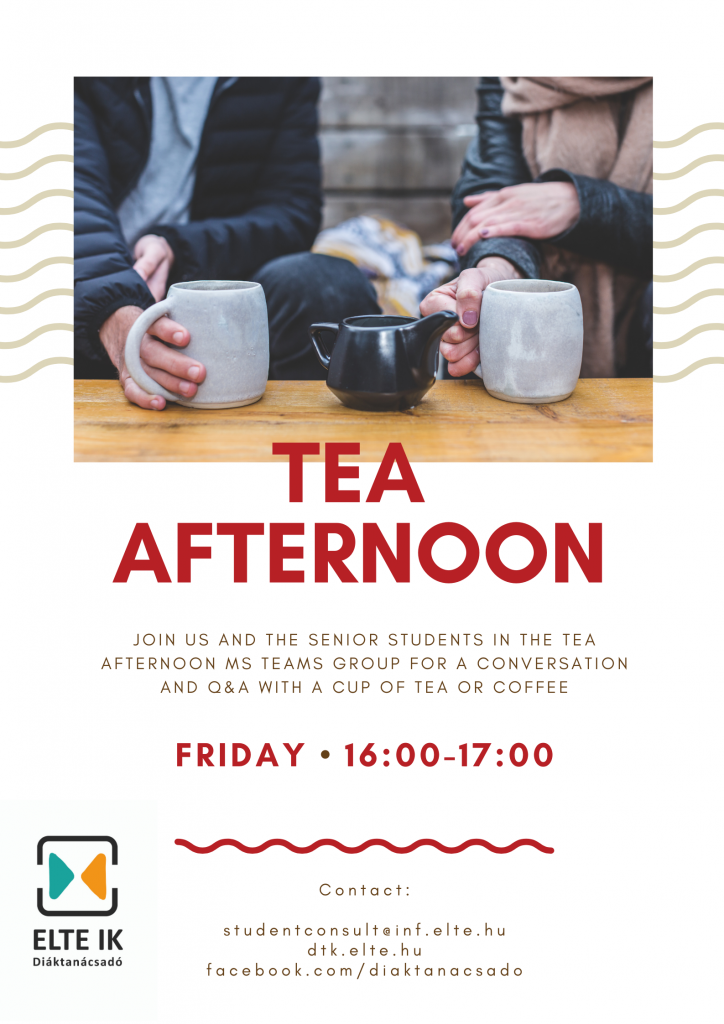 We are inviting you to unwind after the week with a cup of Tea Friday afternoons!
We organise a Tea Afternoon every Friday throughout the semester between 16:00-17:00 on MS Teams. There will be one or two Senior Students, a Student Counsellor and your fellow Students present to talk about the week, unwind after the week and prepare for the weekend.
Feel free to join if you'd like to have a conversation with your fellow Students or you have a question to ask on MS Teams:
https://teams.microsoft.com/l/team/19%3af9c98a2cdadc4bd59365b81ff6f4c148%40thread.tacv2/conversations?groupId=87230241-07b6-4585-b1a6-904c7eb78ba5&tenantId=0133bb48-f790-4560-a64d-ac46a472fbbc
The event is free of charge and you can join the activity at any point of the semester.
Looking forward having you there!
Senior Students and Student Counsellors
Tea Afternoon Fridays 16:00-17:00