Dear PhD students,
We are inviting you to have a explore the rocks of Sorrento in the Buda hills.
Go on a nice excursion with us, on the 14th of May, to a trip in "Sorrento's rocks" in the Buda hills.
We are meeting at Széll Kálmán square, under the clock at the underground exit at 10:00 AM, then we will travel by bus.
The duration of the program is around 5 hours, out of which the trip will take up around 3 hours, on a relatively easy route and surface.
Wearing sports shoes is recommended
Fill the following form to apply: https://forms.office.com/r/B2HrWTysTL
Kind regards,
EDÖK, ELTE IK DTK
https://edok.elte.hu/idk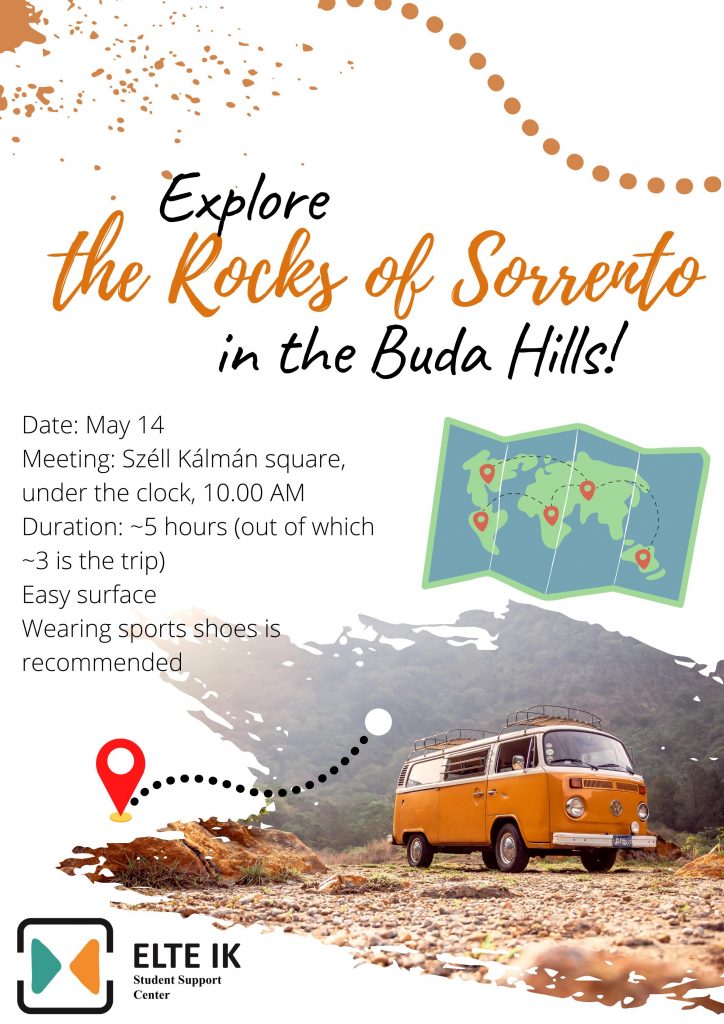 Interdisciplinary PhD Group – trip in Buda