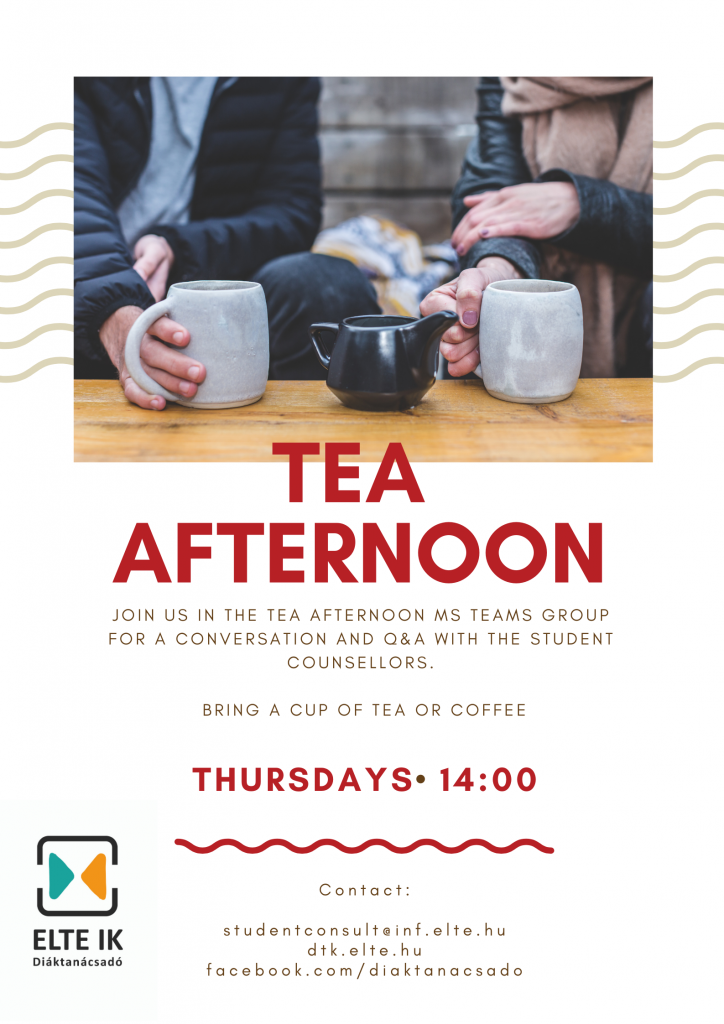 We are inviting you to unwind after the week with a cup of Tea Thursday afternoons!
We organise a Tea Afternoon every Thursday throughout the semester between 14:00-15:00 on MS Teams. There will be a Student Counsellor and your fellow Students present to talk about the week or anything you'd like to talk about.
Feel free to join if you'd like to have a conversation with your fellow Students or you have a question to ask on MS Teams:
https://teams.microsoft.com/l/team/19%3af9c98a2cdadc4bd59365b81ff6f4c148%40thread.tacv2/conversations?groupId=87230241-07b6-4585-b1a6-904c7eb78ba5&tenantId=0133bb48-f790-4560-a64d-ac46a472fbbc
The event is free of charge and you can join the activity at any point of the semester.
Looking forward having you there!
Student Counsellors
Tea Afternoon Thursdays 14:00-15:00