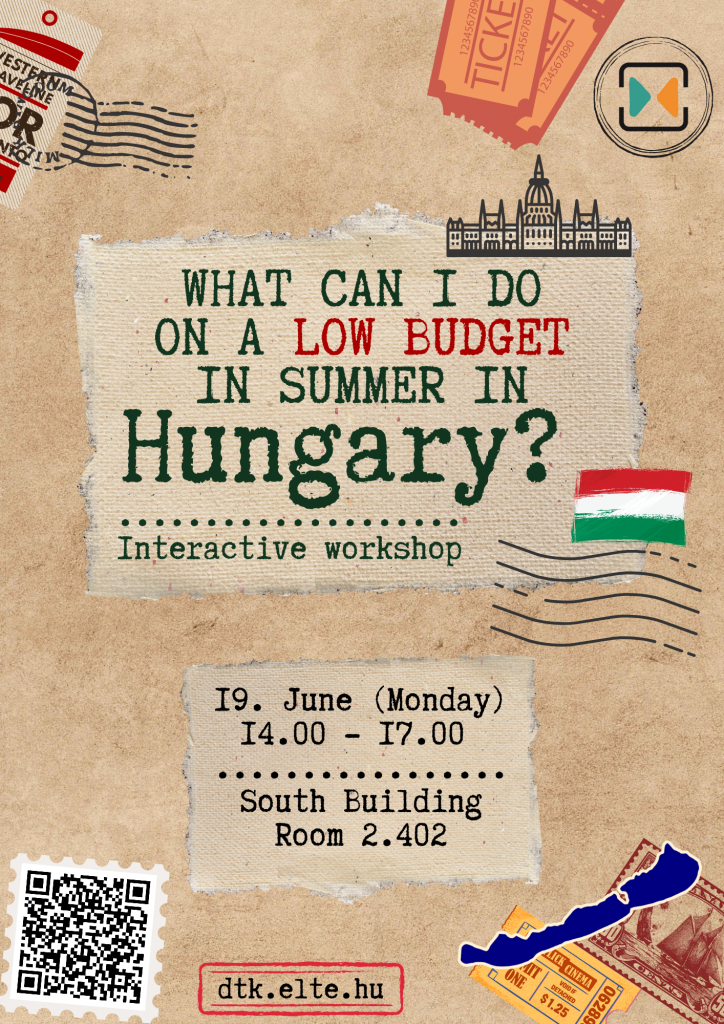 Are you searching for some unforgettable summer experiences without breaking the bank? Discover affordable summer adventures, hidden gems, events, cheap dining and outdoor activities with other students!
The aim of our workshop is to share knowledge interactively, to talk about summer activities and recommendations.
If you already have good ideas and plans, here is the place to share them with others, and if you're looking for new tips, you're also in the right place!
DATE: 2023. 06. 19. (Monday) 14.00 – 17.00
PLACE: ELTE Lágymányosi Campus, South Building, Room 2.402
The workshop is free to attend, but registration is required.
The workshop is organised by Levente G. Szládovics, psychologist and official tour guide of the Student Support Centre.
What can I do on a low budget in summer in Hungary? – Workshop